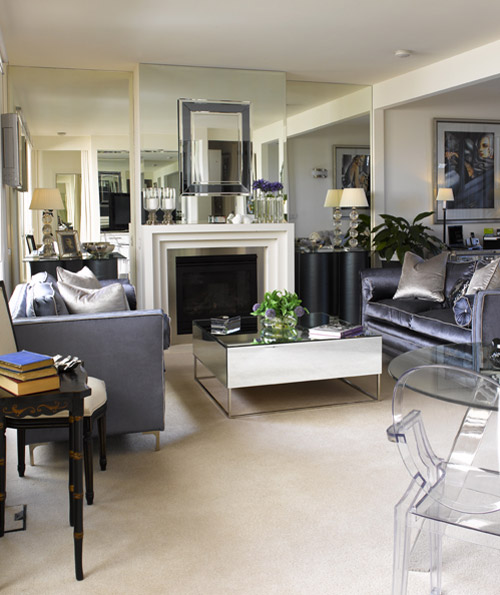 ABOUT RICHMOND



What is 'great' about Richmond?

I love Richmond. I have lived here almost all of my life and it becomes more interesting and exciting every year.

Our brochure and website explains all you need to know regarding Richmond's very close proximity to the CBD and almost all that Melbourne has to offer in relation to the Theatre District, Art Centre, Sporting Venues, National Gallery, Federation Square, Southbank, Crown Casino and all the Parks and Gardens.

They also explain what there is to do and appreciate within Richmond itself, i.e. Sporting facilities, Pool and Gymnasium facilities, Bridge Road and Victoria Street's famous Restaurant precincts, Bridge Road's boutique shopping and designer furniture/homewares stores, Yarra River bike trails, Golf course etc. And let's not forget the great transport links in Richmond.

What the brochure and Website cannot explain, however, because you need to feel it for yourself, is the fact that even though Richmond has become very busy and exciting with so much going on, it still retains its sense of community. It is a very cosmopolitan area with a strong sense of community and once you have lived here you really do feel as though you belong.

The reason for this lies in its history. Richmond, surrounded on three sides by the Yarra River, is quite typical of many Australian inner-city suburbs in that it was an industrial area, heavily populated by migrants from all over Europe.

Most of the old workers' cottages have now been renovated or have made way for new residential developments and the factories have moved out into the outer suburbs - in their place are the commercial centres, gorgeous shops and boutiques and restaurants.

However, this has not diminished the historic sense of community created by the migrants.

Australians, both old' and 'new' are very warm, friendly and enthusiastic people and very proud of their country - much like the Americans only, perhaps, a little quieter about it . Richmond is a microcosm of what Australia is all about now.

Despite its humble beginnings, Richmond has become Melbourne's prime centre for Food, Fashion, Furniture and Homewares, encased in a Village atmosphere.